Save on Water and energy in Housing Complexes
Aguardio's solutions result in a reduction of 1/3 in  water consumption in bathrooms via 33% reduction in shower time and detection of 17.3% of toilets that were leaking for residents of Jelling Boligselskab (part of DOMEA) in Denmark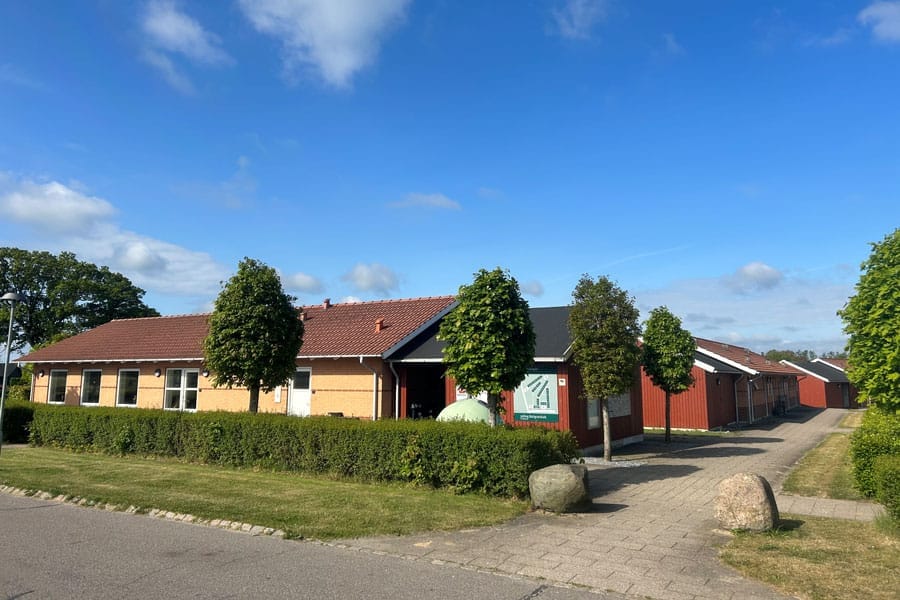 Jelling Boligselskab housing association (part of DOMEA) in Denmark, has been nominated for the Vejle Climate Prize for their outstanding contribution towards reducing energy and water consumption. The housing association decided to optimize energy usage and take care of the environment. One of the measures taken by Jelling Boligselskab is the installation of Aguardio sensors in the shower cubicles and toilets. This initiative has helped residents track their shower water usage, and leak sensors in the toilets have helped property staff identify leaking toilets. According to The Danish Ministry of Energy, a single toilet leak can waste up to 275 litres of water per day, and such leaks often go unnoticed since they are not visible or audible.
Water conservation is a crucial aspect of environmental sustainability, and yet it is often overlooked. People are often unaware of how much water they use, and these housing residents were no different. The challenge was to make them aware of their water consumption and encourage them to conserve water.
The initiative has been successful in raising awareness about water conservation among housing association's residents. The time spent in the shower has reduced by almost a third, and the residents have become more conscious of their water usage. The facility managers estimate that water consumption from bathrooms & toilets is reduced by 1/3.
Within the first 9 months, the leak sensors have helped detect 17.3% of the toilets that were leaking, which has prevented water wastage. Payback from this project is estimated to be around 4-5 months, and this story is an excellent example of how small measures can have a significant impact on the environment.
Nominated as Finalist for Vejle Climate Prize
*Results are consistent with scientifically validated findings for the Aguardio Shower Sensor solution (see Showering Smartly) and with the 20% toilet leakage rate reported for US-manufactured toilets
There have of course been questions from residents about why we need to install these sensors - but I also find that many have started to think more about how they use water. So am I myself.​
I can install the sensors myself within a couple of minutes in our bathrooms... Just the interactive nudging and data from the sensors motivate the tenants to shorter showers. It seems the shower times have been reduced almost with a third!
You can go a long way with a joint effort, and I take my hat off to what the residents are doing. It is fully deserved, they have been nominated for the Vejle Climate Prize. After all, both they and we (DOMEA) have a great interest in them living in a healthy environment in their homes. It is good for their health, good for the buildings and good for the climate. And a big bonus is, of course, that it can be felt on the wallet, not only because of the concrete water savings, but also because it can reduce the need for improvements and renovations when the homes are well looked after.​
Get more information with more cases or get in touch for an Aguardio Demo Request.